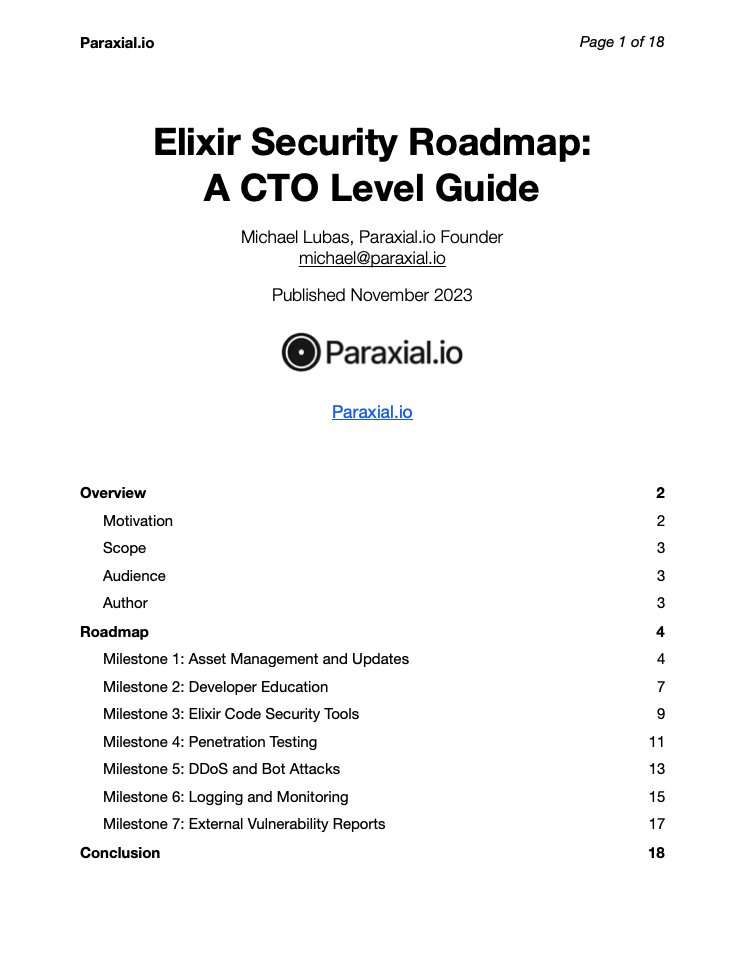 📍 Elixir Security Roadmap: A CTO Level Guide
This document is to help you prevent a data breach due to your Elixir web application being hacked. It covers strategic and technical work that is the most relevant for organizations using Elixir and Phoenix.
Author: Michael Lubas, Paraxial.io Founder
Roadmap Milestones
Asset Management and Updates
Developer Education
Elixir Code Security Tools
Penetration Testing
DDoS and Bot Attacks
Logging and Monitoring
External Vulnerability Reports
Please fill out the form and your copy will be emailed to you.